Navigating the Member Forum
I forgot my password to the Member Site. How do I recover my password?
Use the "Lost your Password" feature at members.q4intel.com to reset your password.
If you forgot your Member Site password, use the "Lost your password" feature to recover it. Here is how it works:
STEP 1: Go to https://members.q4intel.com/ and click the "Lost your password?" link directly below the Member Login area.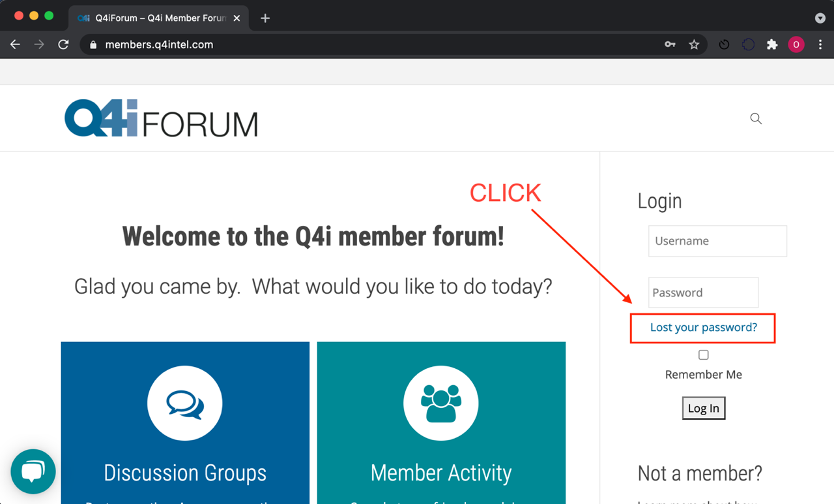 STEP 2: Fill in your username. Your username is your email OR most likely your first initial and last name (ex: Olivia Hall: ohall) in lower case.
STEP 3: Click "Reset Password".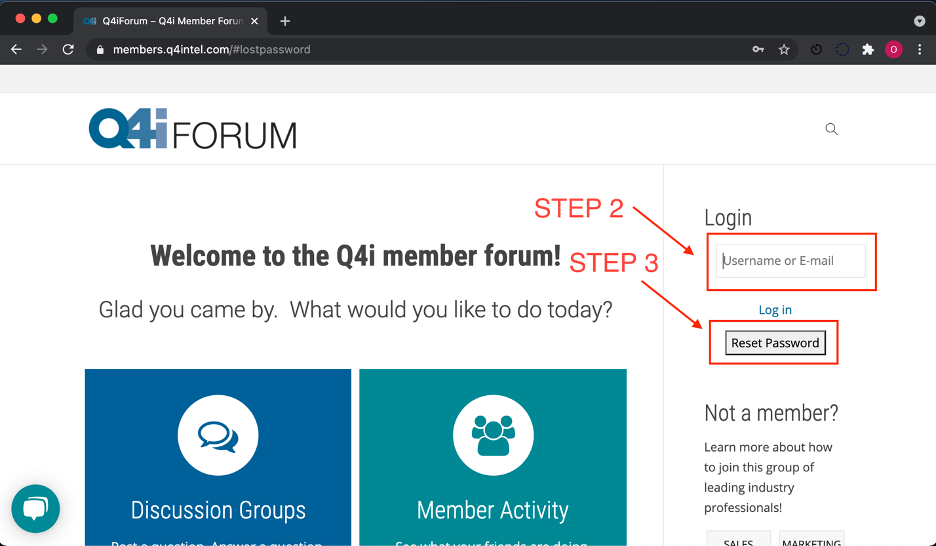 STEP 4: Check your email for the confirmation link from WordPress. Check your junk mail or spam if you don't see it right away.

STEP 5: At the bottom of the email, click the link following "To reset your password, visit the following address:"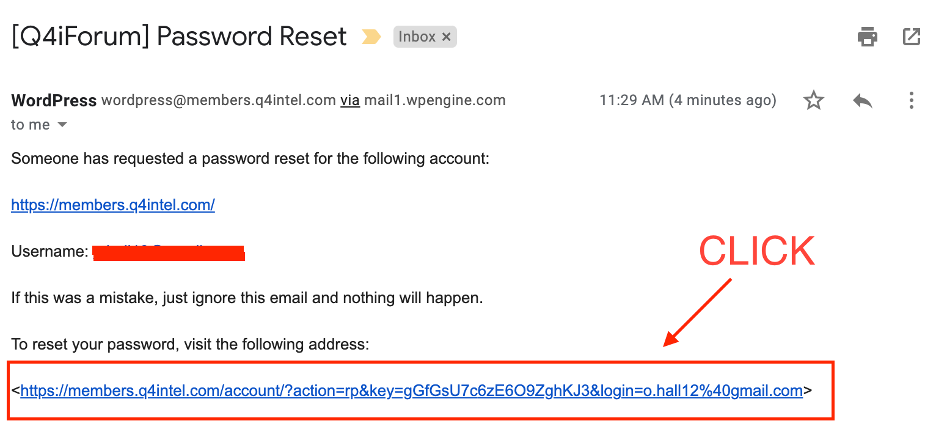 STEP 6: Type in your new password.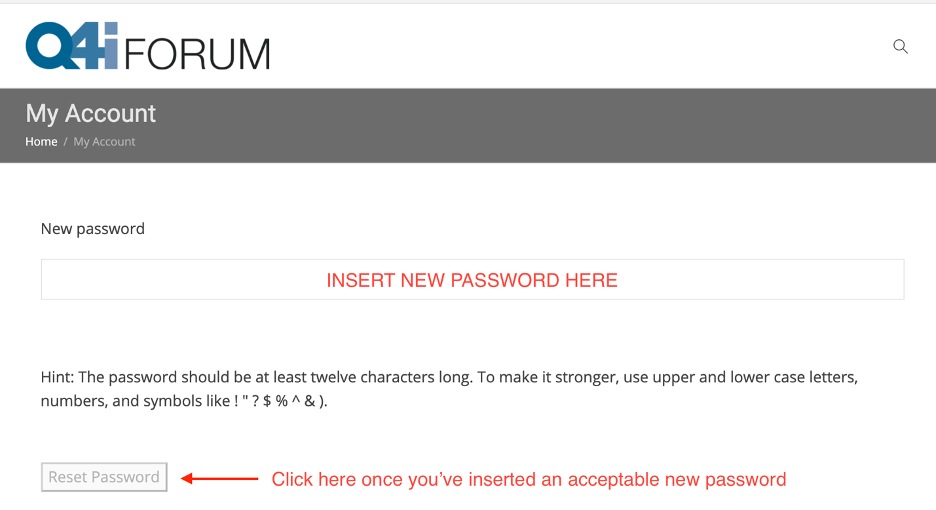 STEP 7: Login with your new password.