Submit a question to a coach by navigating to the "Ask a coach button" in the discussion group that pertains to your question and filling out the form.
🗒️ Note: The "Ask a coach" tool is only available for certain engagements.
Follow these steps to submit a question to a coach:
When logged into the Q4intelligence site on any page, navigate to Groups.
Click the group that pertains to your question (e.g., Sales group for sales questions).
Click Ask a coach in the upper right corner to navigate to the coaching form.
Fill out the form with your name, email address, and question. Check the appropriate box under "To which Growth Platform Pillar does your question pertain?"
If applicable, upload a file or screenshot for further context.
Click Submit.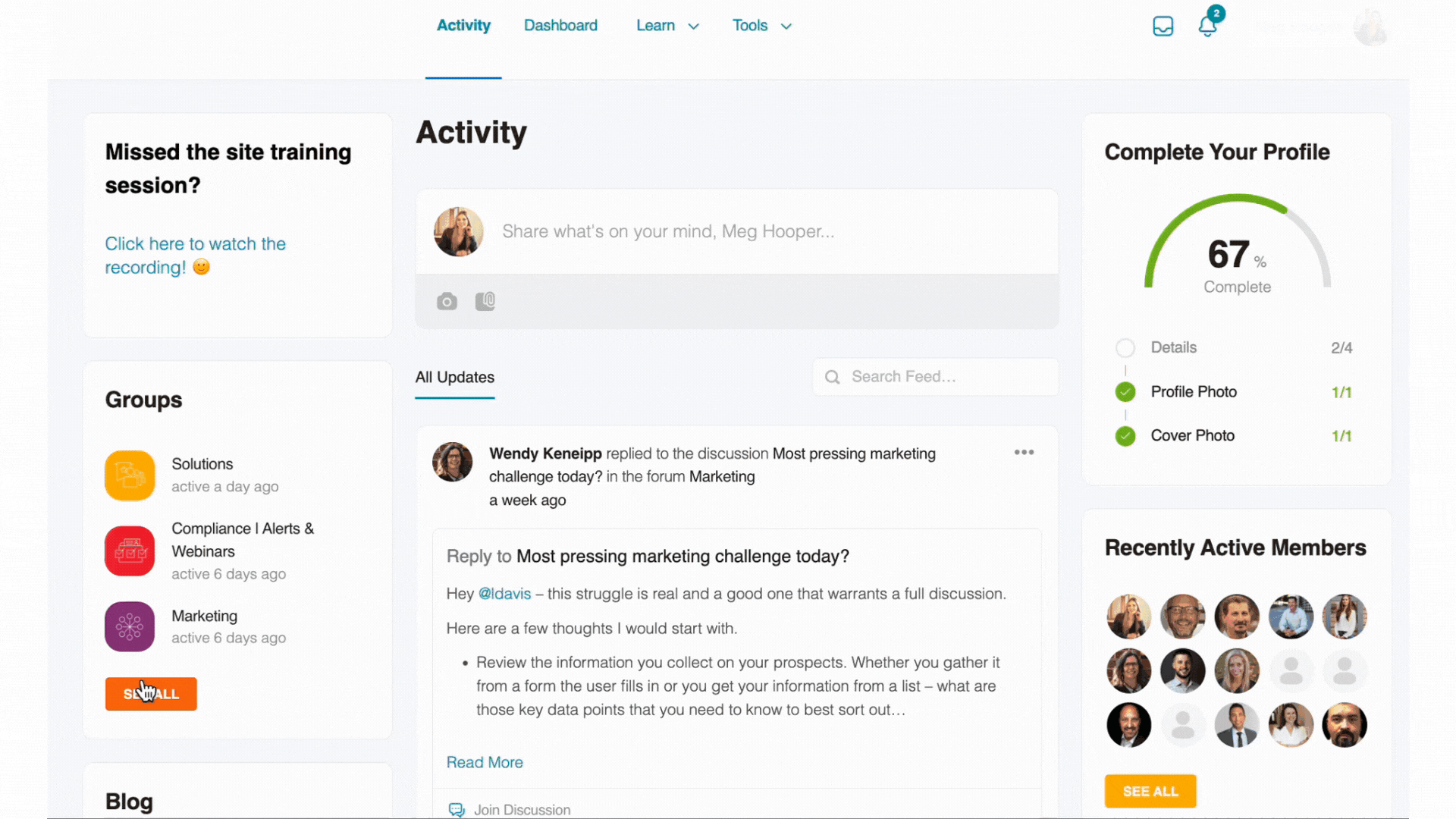 Expect a response from a coach within 24 hours of submission, or a request for more information, depending on the nature of your question.